PIN GAUGES
Innovation for a more precise world
RING GAUGES
Swiss accuracy for a perfect world
MEASURING BENCH
Perfection through precision
Control quickly and exactly your bores
Secure your ways of measure!


KNOW HOW
CARY
Precision, Solutions, Tradition
CARY SA was created in the 1920s and is known for its high quality manufacturing of pin gauges and instruments dedicated to the watch industry. CARY was previously a branch of TESA, and became independent in December 2014.

Since December 1st 2014 CARY has taken off and now belongs to men and not a group. The CARY team has started a new adventure taking the brand, and making CARY an independent company.
The objective is to sustain the knowledge acquired during these years. Our customer will benefit from our variety of product, with new services using the modern communications flow...
PRECISION, SOLUTIONS, TRADITION ...
CARY SA is composed with a motivated and energetic team at your disposal, to support you and to show you that your challenges and goals are ours. We are solution-oriented, attentive to your needs.
Reliability and accuracy are our key words. It is with pleasure that we will visit you to assess with you what we are able to bring you.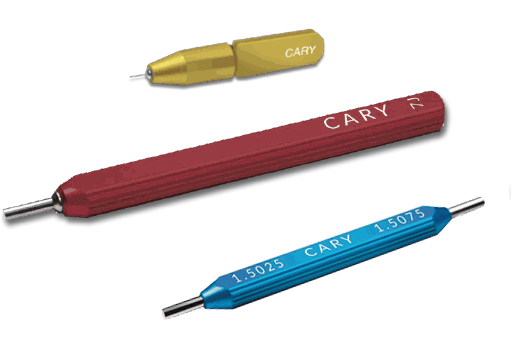 PIN GAUGES
Cary manufacture Pin Gauges in Steel from 0.05 to 10mm available every half of microns. Also in Hard Metal from 0.3 to 6mm available every quarter of microns. We can also manufacture specific size up to 60mm. Service, maintenance and certification of complete sets, replacement: with CARY everything becomes possible.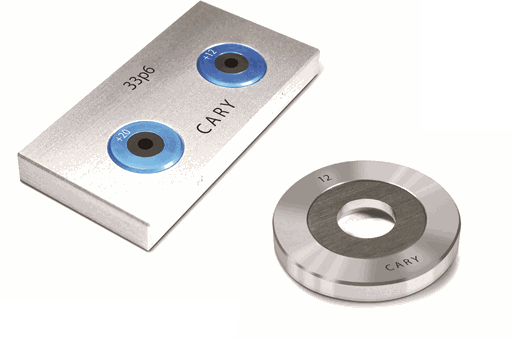 RING GAUGES
Cary manufacture Ring Gauges in Steel from 0.151 to 30mm and in HartMetal from 0.06 to 30mm every half of micron. On demand, we can also manufacture specific size up to 60mm Service, maintenance, certification of complete sets and replacement: with CARY everything becomes possible.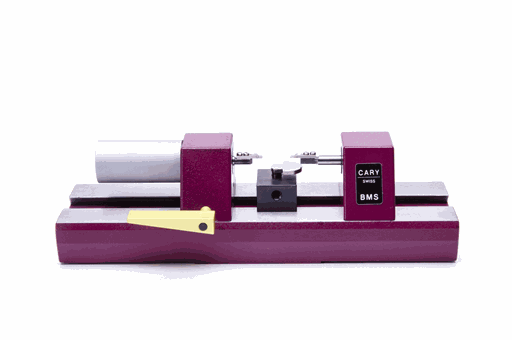 MEASURING BENCH

Manufacture and sale of measuring benches. The BMH (with a micrometer knob) , the bench with all options. The BMF (fixed head), the bench with excellent value qualty price. Measuring range of 10mm. A hole of 8mm gives you the opportunity to put any electronic probing system.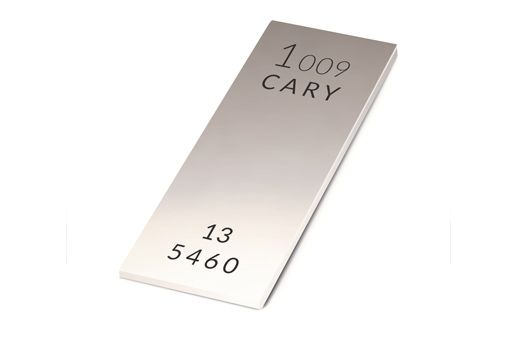 GAUGES BLOCK
Since 1940, Cary is known to master the production of gages block (also known as Johansson gauges, slip gauges, or Jo blocks):
00 - grade1 most exact flatness and accuracy
K - equivalent to grade 00 with AS-1 accuracy
0 - generally equivalent to grade 2
AS-1 : generally equivalent to grade 3
AS-2 : generally less accurate to grade 3
The ANSI/ASME standard follows a similar philosophy as set forth in ISO EN 3650.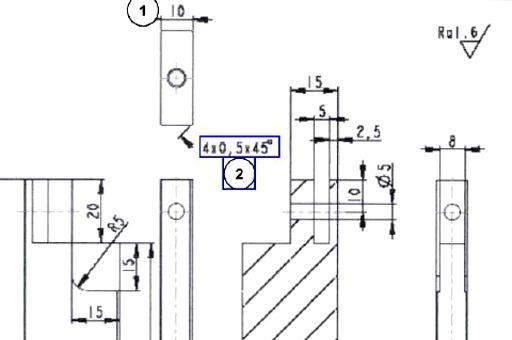 METROLOGY SERVICE
CARY was the first laboratory in Switzerland to obtain a SCS certification with the accreditation number 1. Thanks to these many years of experience in high precision metrology we decided to share our expertise with you by opening a metrology consulting office. If you have measurement issues, clamping, repeatability, automation of measurement process: we are at your disposal.




Standard delivery:
3 to 8 days